Where, oh where has Sydneyflapper been?
I've been posting a lot on tumblr lately:
http://sydneyflapper.tumblr.com
Although that doesn't give you quite the scope for writing longer, more descriptive posts. Still, no excuse for falling behind here on LJ...I haven't even finished my Napier run down!
Anyway, I'm out and about collecting and researching, as always. Have a look at these new fabulous gowns, with their ombre effect with the shading, and the orientalist influence in the beading: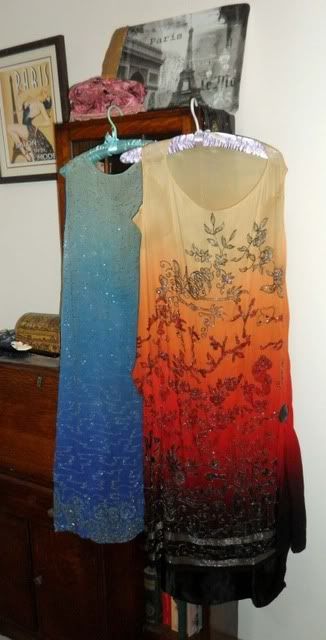 The beading was hard to photograph with my little point and shoot...I need to get the good camera out. But you can get the general effect of the Chinese influenced stylised water, and the heavily beaded him.
Again, I couldn't photograph the beading and do it justice - need to get the better camera. Silver lined bugle beads outline the red-lined bugle beaded shapes...red diamantes in this portion of the design and clear ones up above...the background gradients of colour matched by gradiants in the beading...I do need to try and document it all!