Oh, I have been evil in this recession! I've been buying up some lovely pieces that should be beyond my budget. Oh, but I do love them!
Look at this spectacular headdress - Mucha, anyone?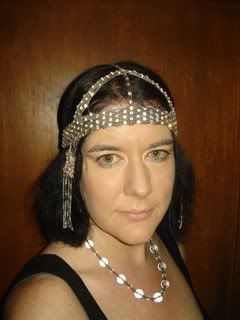 Here's a nice one...I do love a good bandeau.
And finally, one of these pieces. I've bid on them in the past and had no luck.
So much pretty-shiny out there to be had! Like this lovely piece, modelled by a friend: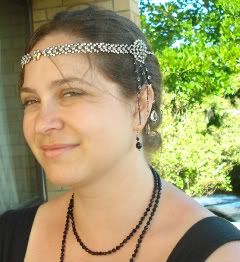 I have more headwear on the way - a cloche and a bullion wig. Not to mention the frocks...
The 1920s are alive and well in Sydney...as anyone who saw Jill and I over the weekend Charlestoning into the small hours would attest :)