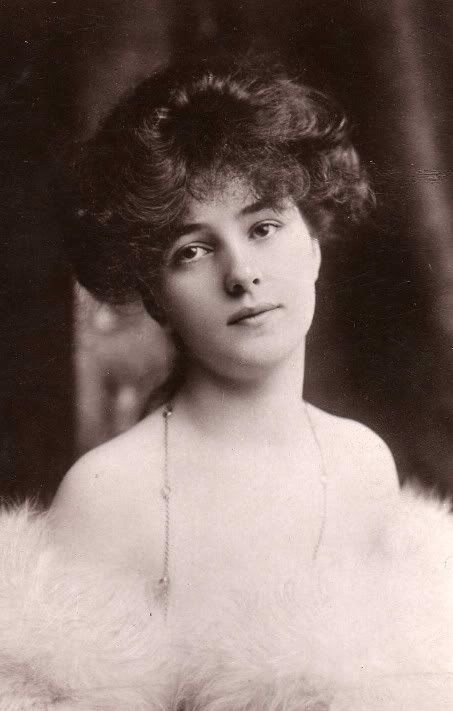 My mother has a good eye. She's the one who is willing to trawl through all the junk and come up with gems. So I wasn't too surprised when she told me she'd spotted some old postcards in the local Salvation Army store - 'there were a couple of Rudolph Valentino cards there - you like him, don't you, darling?"

Please imagine the cloud of dust as we hot footed it down there.

It was also my mother who, as we sorted through a pile of lovely old Edwardian vaudeville stars, laughed and said "oh look - this one is just "Mrs Thaw" - no mention of her forename."

I didn't exactly grab it from her hands, but it crossed my mind. Sure enough, it was Evelyn Nesbit Thaw of the famous Red Velvet Swing. Mum, who has lived in New York a couple of times in her life, knew exactly what I was referring to when I mumbled something about the Stamford White shooting. Ragtime indeed! Does anyone know the scarcity of the image? I haven't been able to find another with a quick google.

Then it was on to Billie Burke, whom I've always rather liked. Nothing like a Follies Girl!



Not the most flattering image of Billie!




And for the early cinema fans, here's Pearl White - the back of the card advertised the Birkdale Picture Palace, and noted:

'Exclusive to this Hall
A Wonderful Story of Love Myster
And Adventure with Present Day War
Incidents
PEARL OF THE ARMY
Featuring Pearl White
Every Thurs.Fri. & Sat.,
Commencing October 11.'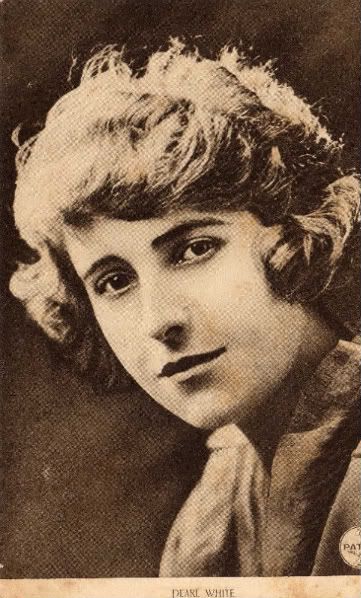 And finally, Valentino. I include these images not because they're in any way uncommon but because, well, he's Rudy: