I'm nearly back up to speed answering messages and reading posts...so here's some more indulgance.

Now, who knows their tobacco memorabilia? I'm not brilliant at dating cigarette holders. The form looks right for the 20s to me on these, and the cartoon style on the woman reminds me a bit of the style typified by Russell Patterson. At any rate, I love them for what they are, regardless of era!



And then we have my new found love - beaded and sequined evening cloches. Here's a couple that arrived recently. I have another one that I haven't photographed yet, and two more on the way: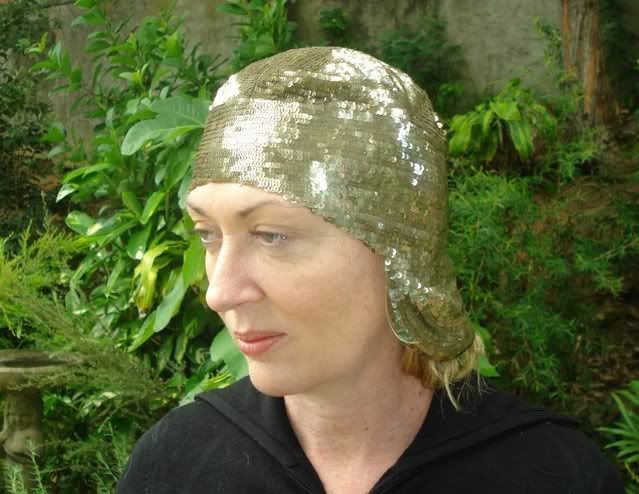 (Jill unaccountably reminds me of Lizzie Siddal in this pic)

This gold one has a "Made in France" label.

Love this solid, swirly beaded one - it looks rather like a Lanvin evening cloche that I recently failed to win at auction:



Lining for the black cap: "Real Hats" Paris and New York. I love that it has the word "Front" and a little arrow - very helpful!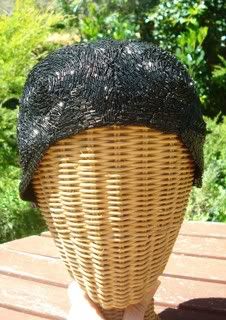 Love that liquidity to the overall effect of the sequins! The back reminds me of a ancient Chinese helmet, or a Samurai helmet..