Napier Countdown Again!
Oh dear...I have been quite the remiss blogger, haven't I? But lack of updates here on LJ doesn't mean I've been neglecting to add to the 20s collection, and starting the preparation for next year's Art Deco festival. Indeed, I'll be giving the "Learned Lecture" as part of the program, speaking on Orientalism in 1920s fashion.
Most of our chit-chat has been over on facebook, but I'll start updating with photos etc here.
Meet Marion:
This was her first husband. Her mother held the view that she was not meant for a poor man and, apparently, this turned out to be true. So marriage No. 1 here was anulled, and the second time around she married a wealthy but dull man, who could afford to buy her a Patou wedding dress.
You can see she was a tall girl - fortunately for me, as I can just squeeze into the shoes you see in this picture!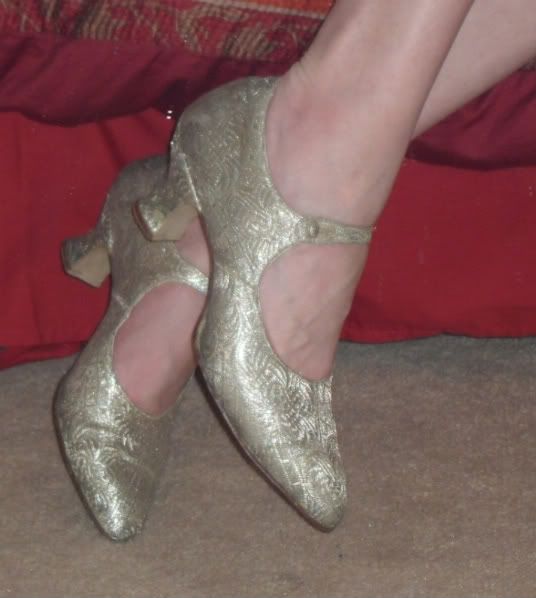 I probably shouldn't tell you all that large size 1920s shoes exist...you might go looking for them!